MagicFest 2015 Dates Announced!
The Sixth edition of the Magic Festival will take place in Edinburgh from the 26th June – 4th July 2015. Tickets for Closing Gala and Magic Workshops are on sale now, and the full programme will be announced on the 22nd April 2015!
MagicFest 2014 is now over. Thanks to everyone who supported this year's festival. With over 5000 admissions at our ticked events and an additional 3000 attending our free outdoor events, this festival has been our biggest and most successful yet. Bring on 2015!

About the Edinburgh International Magic Festival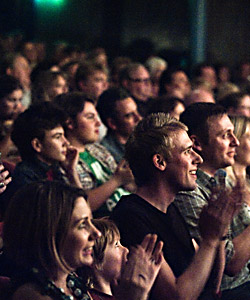 The fifth Edinburgh International Magic Festival took place from the 27th June – 4th July 2014.
MagicFest is a new addition to the programme of Edinburgh Festivals  designed to bring back to the stage amazing, live, magic shows, which are rarely available for the general public these days, and let audiences rediscover the seldom experienced states of awe and wonderment.
We continue to look for and develop amazing, magical events and exhibitions.
Click below to find out What's On at this years Edinburgh International Magic Festival.