MagicFest 2016 Tickets Now Available
Tickets for Gala and Secret Room are now available. Click Here for more info.
The programme for the seventh edition of MagicFest will be available in Spring 2016.
What we do
It's not all about top hats and bunnies. Or sawing people in half.
It's about sleight of hand masters who work at the extreme ends of what your senses can handle, creating magic using techniques and skills that were originally used to swindle.
It is mind blowing mentalism; performers that can reach into your mind and know your deepest thoughts,
It's about forging links between magic other areas such as science and then using magic to help understand the world around us.
It's about respect for the past masters and bringing moments of wonder into people's lives when it's sorely lacking in modern day society
But mainly it's about us, and how we work. All magic happens in YOUR head.
We want you to be so close to magic you can touch it. That's why we make MagicFest.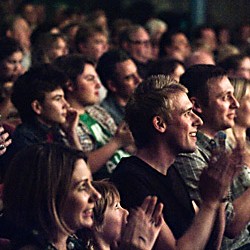 MagicFest is a new addition to the programme of Edinburgh Festivals  designed to bring back to the stage amazing, live, magic shows, which are rarely available for the general public these days, and let audiences rediscover the seldom experienced states of awe and wonderment.
We continue to look for and develop amazing, magical events and exhibitions.
Click below to find out What's On at this years Edinburgh International Magic Festival.