MagicFest programme 2015 is unveiled!
The Full Programme can be viewed here.

Summerhall becomes the new hub for MagicFest, with 100+ shows, events, bars, doughnuts, exhibitions and a magic shop over 8 days.
Watch a set of armour come to life with Ali Cook and have your magic chosen to match your meal at Magic a la carte. Or just dance the night away at our Top Hat Ceilidh – at our MagicFest Hub, right on the corner of the Meadows Park.
You can book tickets online at magicfest.co.uk/whats-on, by phone on 0131 226 0006 or in person at The Fringe Box Office, 180 High Street, Edinburgh

'Awake in wonder' at this year's Edinburgh International Magic Festival from 26th June till 4th July.
See What Happened Last year…
About the Edinburgh International Magic Festival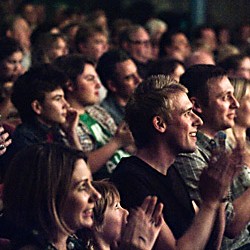 MagicFest is a new addition to the programme of Edinburgh Festivals  designed to bring back to the stage amazing, live, magic shows, which are rarely available for the general public these days, and let audiences rediscover the seldom experienced states of awe and wonderment.
We continue to look for and develop amazing, magical events and exhibitions.
Click below to find out What's On at this years Edinburgh International Magic Festival.