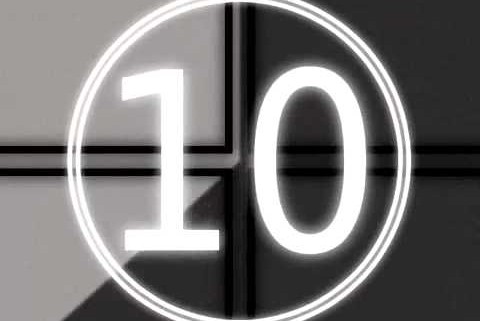 There's more on at this years' MagicFest than ever before but with Just 10 days to go we thought we'd give you a selection of 10 interesting things to do and see at MagicFest this year…
10) Ribbon Maze
Disorientating, colourful, crazy, one of the most striking installations at the MagicFair, with over 10 km of ribbon used to create a very fun space to be!
9) World Premiere – On stage Rainbow
Artistic Director Kevin Quantum demonstrates his newest invention, a live rainbow creator to close his show illuminations at the Storytelling Centre.
8) Animated Pixar Style Desk Lamp
A lamp comes to life before your eyes and starts to play with our magician Patrick Lehnan
7) Save Colin Cloud's life 
Colin injects himself with a lethal chemical during the show, the antidote is hidden somewhere in the streets of Edinburgh, you'll need to help him find it in Exposé.
6) Learn how to be a Spy
Magician come spymaster Jody Greig talks you through the tests and challenges of being a spy, superfast calculations, surviving hurtling projectiles all covered! Catch him inside MagicFair.
5) Pure Alchemist Performance
The Pure Alchemist was the hit of the triannual world Magic Conference, his magic looked like something out of a Disney animation. solid steel deconstructs at the touch of his hand. See him here.
4) World's most Influential Magician in Scotland for first ever LIVE show
Juan Tamariz is a household name in Spain and South America. For the first time ever he performs in Scotland live for the public – a remarkable force in magic. My Spanish friend told her mother about this, who was very upset that he chooses not to do live shows in Spain any more but only overseas!
3) Magic School!
For the seventh year running we offer the only week long course for 7-10 year olds to learn magic from a professional magician. 1000s of kids have graduated after receiving a mysterious scroll in the post… Almost sold out so be quick!
2) Money from Nothing
Pickpocket Artist and Sleight of Hand Master, world Champion of Magic Hector Mancha performs a magic act so amazing even magicians can't work out how it's done. Brilliant. See it here.
1) 10 shows for the price of 1 !
Number one has to be MagicFair. Four hours of magic shows, workshops, streetfood, magic shops and much more all for anywhere between £7 and £20. "the fringe come early…. with more magic".
http://www.magicfest.co.uk/wp-content/uploads/2016/06/countdown-10.jpg
360
480
Kevin McMahon
http://www.magicfest.co.uk/wp-content/uploads/2018/03/eimf-2018-header-logo-4.png
Kevin McMahon
2016-06-20 22:09:14
2016-06-20 23:13:23
10 Surprising Activities at a Magic Festival