MagicFest Gala: FAST & FURIOUS
Event Details
Date  Fri 18, Sat 19 May
Time  2.30pm (only 19 May), 7.30pm
Venue The Royal Lyceum Theatre
Duration  2hr 15mins with interval
Ages  5+
Price  £24 – £33
Booking fee – included in price
Fasten your seatbelt, pull your visor down and enjoy a breath-taking mix of illusion, mind-reading, theatrical pickpocketing, comedy and deft sleight-of-hand from a selection of the world's best magic and variety acts.
Extreme precision, impeccable timing and astonishing speed – you will not believe what you're seeing.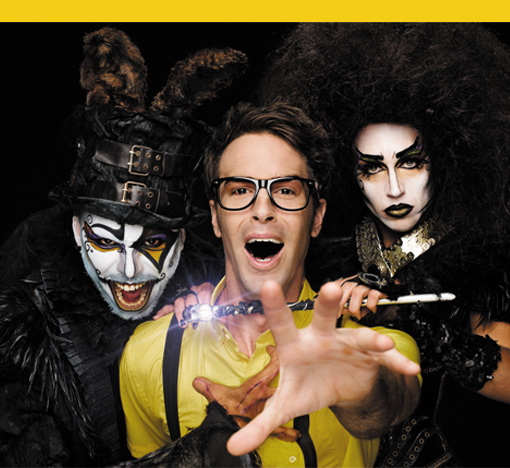 MAGUS UTOPIA (NETHERLANDS)
World Magic Champions present their award-winning act –  a fantastical spectacle of mesmerising illusions and futuristic special effects. 21st-century adrenaline entertainment that stuns the audience with an exciting story. A nightmarish adventure told with an overwhelming blend of fast-paced illusions, cinematic music, swirling choreography, breath-taking visual art and eye-catching costumes.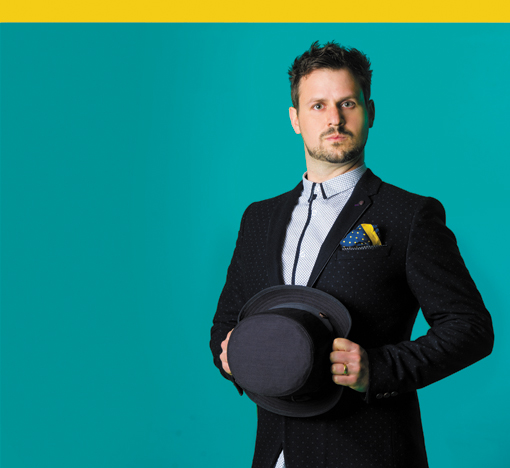 KEVIN QUANTUM (UK)
The Guinness World Record Breaker, magician and scientist returns to host the Gala, welcoming an array of acts renowned for their swift pace, in order to examine the question: is the hand really faster than the eye? His findings are rapidly presented on stage – with your help. Blink and you'll miss it.
'part science, part magic, part comedy & all genius' – Cream Magazine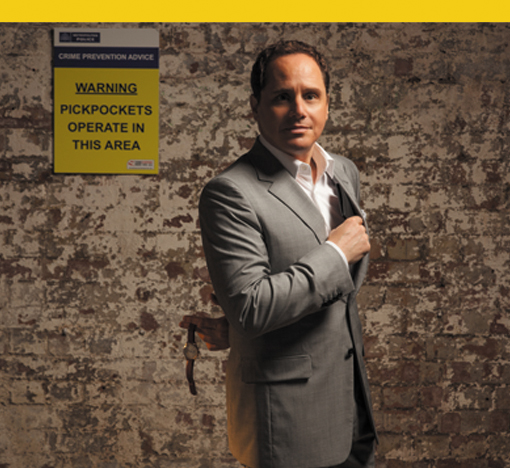 JAMES FREEDMAN (UK)
Dubbed 'The Man of Steal', James Freedman is widely acknowledged as one of the world's best pickpocket entertainers. No wonder then that his hands have been insured for £1 million. His act features real techniques used by fraudsters and street pickpockets, but don't worry… he gives it all back!
'The world's number one pickpocket' – Time Out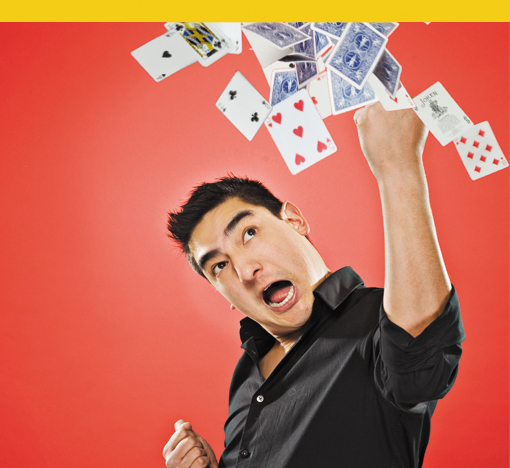 CARD NINJA (NEW ZEALAND)
WARNING: This act contains Ninjas, not Magic. Javier Jarquin brings highenergy and laughs to CARD NINJA, the award winning act. Following his journey from mild mannered card player to silent assassin, this amazing act is for anyone who's ever wanted to be a little bit Ninjaaaa!