Event Details
Date   Sun 13 May
Time   10am and 1.30pm
Venue   Scottish Storytelling Centre
Price   £20
Duration   2hr 30min
Age   7-10
Booking fee – included in price
*** THIS EVENT IS NOW SOLD OUT, TRY MAGICFEST GALA AS AN ALTERNATIVE ***
A unique opportunity to learn to perform exciting magic, make new wizard friends and become a graduate of the most mysterious school in the world – Magic School.
Magic School was created in 2010 to teach magic and performance skills to children. Our Headmaster Gary James is famous for making JK Rowling appear at a book launch event in Edinburgh and is in demand around the world as a performer, teacher and inventor of magic.
Magic School is now in its 9th year with 1000s of graduates from all over the world.
There is a maximum of 25 children in each class so book early to avoid disappointment.
Please note, all children should be registered for Magic School in advance and therefore tickets aren't available on the door. All attendees must fill out and return the registration form below at least one week before attending.

Supported by: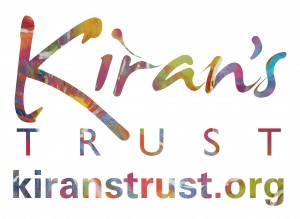 To celebrate the Year of Young People we are delighted that Magic School will go on the road during the festival in schools around Edinburgh to children that wouldn't have otherwise been able to attend the weekend sessions. Many thanks to Kiran's Trust for supporting this initiative.