MagicFest Christmas Special: The Secret Gift
Event Details
Date – Wed 27 – Sat 30 Dec
Time – 2pm or 7pm
Duration – 2hrs with interval
Ages – 5+
Venue – Traverse Theatre, Edinburgh
Price – £22, £20 (conc), £15 (child)
(booking fee included in price)
This show is e-ticketed, click here for more info
After sell-out shows at the inaugural Christmas Show last year, MagicFest returns with "The Secret Gift", featuring stars of magic from around the UK and special guests from Spain. Experience a dusting of wonder, leading to an avalanche of joy and unbelievable moments at Edinburgh's biggest Christmas magic show.
The build up to Christmas Day is often unpredictable, busy and sprinkled with expectation! But the best gifts are the ones you don't expect…
Unwrap your 'Secret Gift' and lose yourself in a wintery world of wonder and enchantment at the MagicFest Xmas show!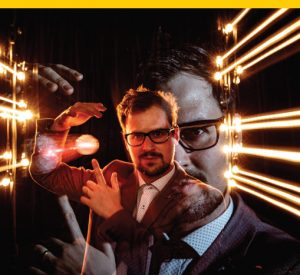 KEVIN QUANTUM (UK) – The Magician-Scientist Hybrid
Trained by Penn and Teller – Kevin fuses visual magic with modern technology and unique inventions. Guinness World Record Breaker and recently awarded 'high commendation' at the Adelaide Fringe.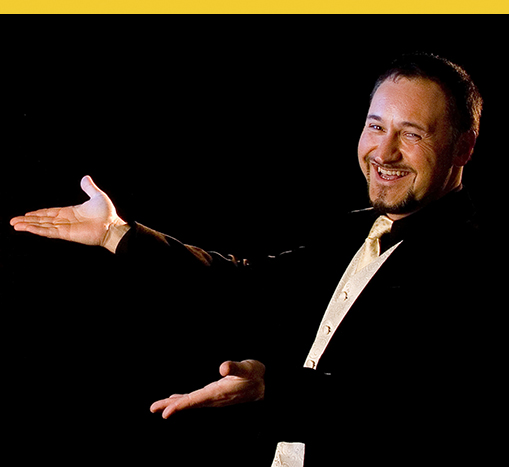 DAVID BLANCO (Spain) – The Honest Deceiver
Inspiring visual magic with drama and surprise. Funny and remarkable, his "honest lies" will arouse the curiosity of many and the smiles of all.
PROFESSOR KELSO (UK) – The Whimsical Mind-Reader
One of the world's most popular cabaret performers. Part mystic, part guru, part musician, part poet, part comic, part gentleman and part vagabond. The Professor seems to be telepathic and even appears to see into your future.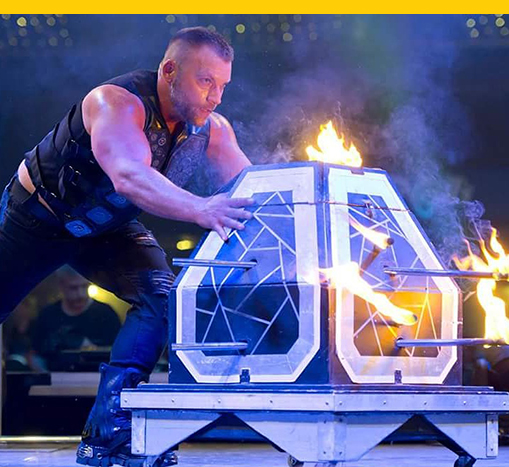 CHRIS DE ROSA (UK) – The Grand Illusionist
Presenting the Art of Illusion. From death-defying grand illusion to graceful classical sleight-of-hand. With over 27 years of worldwide performing, on cruise-ships, casinos, and theme parks Chris has worked on the world's leading illusion shows.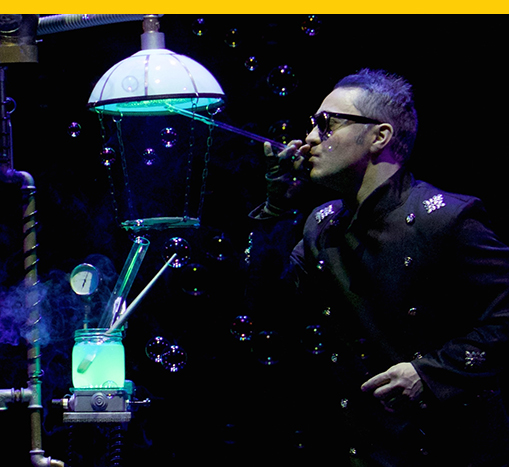 SEÑOR PÉREZ (Spain)  – The Bubble Poet
A brilliant combination of bubbles, magic and smoke where soundtrack and graceful movement will give to the audience a  wonderful experience of visual beauty.