The Secret Room @ The Writers' Museum
Event Details
Date  Wed 1, 8, 15, 22 and Thurs 2, 9, 23 August
Time  5.30pm and 7.30pm
Venue  The Writers' Museum
Price  £20 / £18 conc / £15 child
Duration  75 mins
Age  12+
Booking fee – included in price
Explore untold mysteries in the Secret Room, where performances are intricately linked to a magician's interpretation of the colourful history of some of Edinburgh's hidden historical buildings. Magicians dig deep into their exciting, intriguing and often dark histories, and unearth the little mysteries and unknown secrets. These are then illustrated with magic, illusion and of course sleight of hand.
The final resting place of the work and artefacts of Scotland's most lavished writers; Robert Burns, Walter Scott and Robert Louis Stevenson. And most recently, temporary home to JK Rowling's hand drawn edition of Harry Potter.
Nestled at the bottom of a withdrawn Close, just off the top of the Royal Mile, discover a trove of imagination, ingenuity and magic. Our magician's have created performances inspired by the work and lives of these remarkable authors. Unlock the doors of the Writers' Museum with magic and illusion.
"Oh, what a tangled web we weave when first we practice to deceive!"
Sir Walter Scott
Featuring Lewis Barlow, Adam Black and Jody Greig.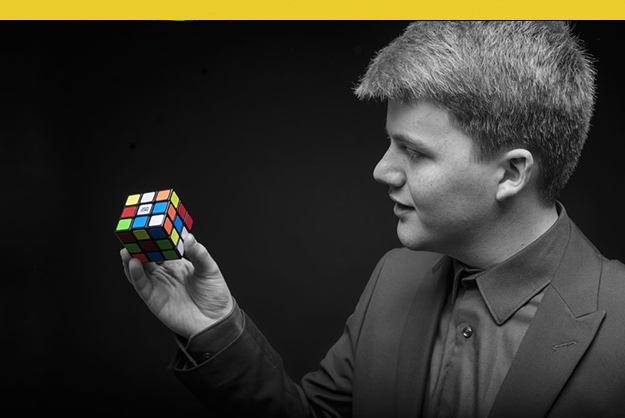 ADAM BLACK
The youngest ever winner of MagicFest's under-18 War of the Wizards competition, after winning in 2012 aged just 11. Adam is skilled at sleight-of-hand magic, and has recently been incorporating his obsession with the Rubik's Cube into his magic, currently solve time is now less than 15 seconds!
Jody's unique style of high impact and imaginative magic is designed to create memorable moments of joy, laughter and wonder. His brilliantly entertaining style of performance will ensure that every spectator has a VIP seat for a truly special experience.
Magic… It's more than just a moment!