Vincent Gambini – The Chore of Enchantment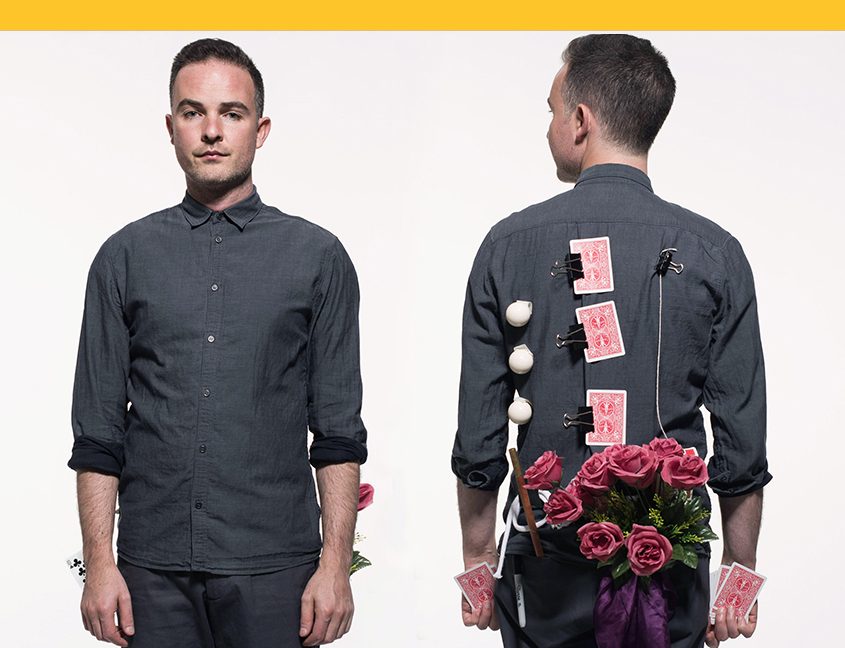 Event Details
Date   Wed 16 May
Time   7pm and 8.30pm
Venue   Scottish Storytelling Centre
Price   £12 / £10 / £8
Duration   55min
Age   15+
Booking fee – included in price
The world is in turmoil. Can magic provide the much-needed solace and enchantment for these difficult times? Magician Vincent Gambini is not so sure.
Disillusioned with illusions, Gambini presents a theatre show about the hidden difficulties of being a magician: the arduous job of manufacturing amazement, especially when the world edges towards collapse.
Combining jaw-dropping magic and a flair for the unspectacular, The Chore of Enchantment plays expertly with our understandings of illusion and theatre.
The Chore of Enchantment is funded by Arts Council England, and financially supported by the Attenborough Centre for Creative Arts and University of Sussex. Supported by Cambridge Junction, Shoreditch Town Hall, and ARC Stockton Arts Centre.
If you'd like read the Guardian review for Vincent's last show you can find it here
https://www.theguardian.com/stage/2015/aug/18/vincent-gambini-at-edinburgh-festival-review-sleights-of-mind