Event Details
Date & Time 
Fri 11 May – 6pm
Sat 12 May – 12pm and 6pm
Sun 13 May – 12pm
Venue  Assembly Roxy
Price  £18 / £16 EARLY BIRD
Duration  4HR each session
Age  18+**
Booking fee – included in price
Still waiting on your acceptance letter?
You may be too old for school but you will never be too old for mischief – grab your wand, don your robe, and join in the ultimate wizard party.
The Wizard World Gathering is a brand new event that kicks off the 9th Edinburgh International Magic Festival. Enjoy a free cocktail and chocolate frog on arrival, indulge in delicious food and bespoke drinks, find a friend, lose a friend, dance and upgrade your broomstick as you wander between the great hall and intimate theatres.
There'll be live magic shows from expert magicians R Paul Wilson, John Henry Blackwood and Kevin Quantum, a fantasy quiz to test your knowledge and DJ sets. And of course, beware of surprises that we'll spring on you throughout the night.
Have a night off from reality and get lost in wonder. Be part of the first ever Wizard World Gathering. In the most magical city in the world.
#WWG18
Wizards welcome. Muggles tolerated.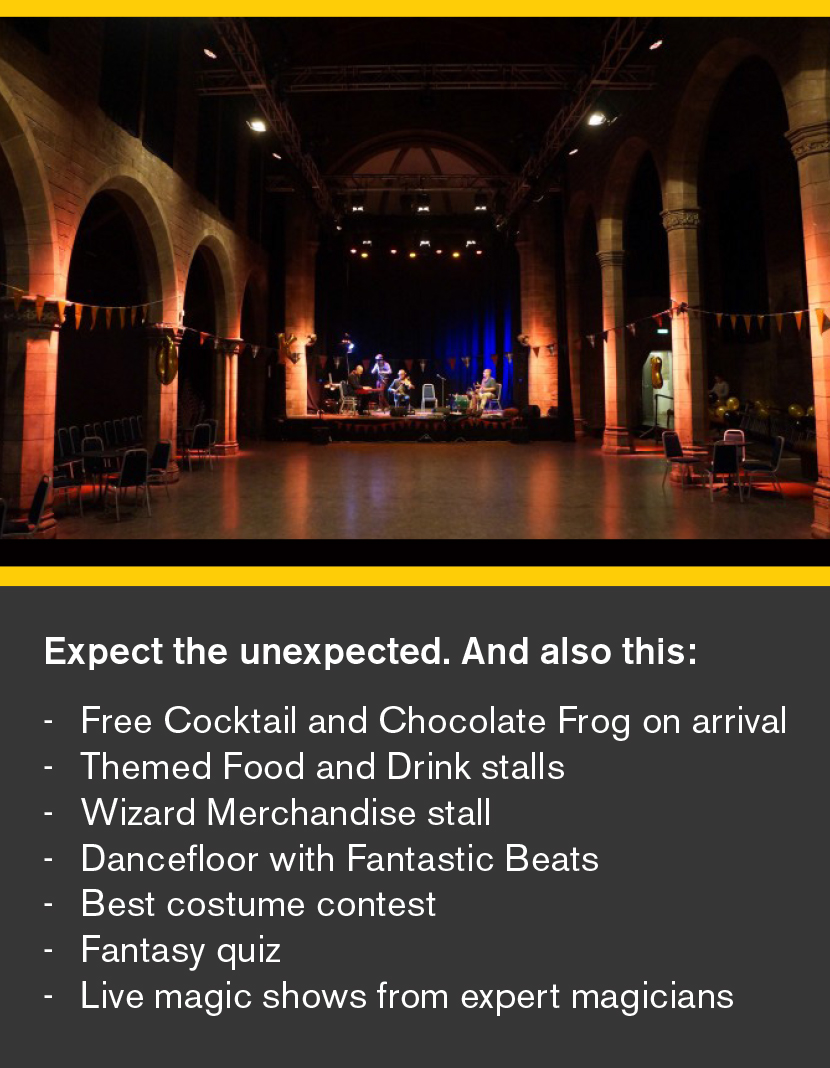 A drink on arrival and all activities are included in the entry ticket. Additional drinks, food and merchandise can be purchased on the night.
* cannot be used in conjunction with any other offer
** 18+ venue or accompanied by parent or legal guardian